Air Conditioning Services in Wheaton, IL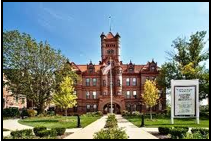 Service 1 Plumbing, Heating & A/C, Inc., is your one-stop for all of your HVAC needs in Wheaton, IL. Contact us today for any heating or air conditioning services you may require.
We Offer Speedy Repairs
Whether you're concerned about a residential or commercial HVAC system, our professional technicians can service all makes and models. We can repair air conditioners and furnaces as well as whole-home humidifiers, boilers, and air filtration systems. We offer the best solutions for your system as a whole, and we avoid cutting corners on quality.
If you need urgent repairs, we also have emergency 24/7 repair services. We also don't charge additional fees if you need us at night or over the weekend.
We Provide Efficient Maintenance
We are also happy to provide regular maintenance for your air conditioning or heating needs. We excel at spotting minor issues and correcting them before they turn into major repairs. We'll keep your entire system healthy so that your home or business can be healthy for you.
If your home or business needs air conditioning repair or any other kind of HVAC service, request a service visit from the experts at Service 1 Plumbing, Heating & A/C, Inc. We're pleased to serve any resident of the Wheaton, IL, area.
Our Work in Wheaton -
2 Reviews
Reviews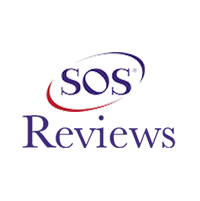 Great experience and great price on the air duct cleaning . Zack and Aaron are polite and i appreciate the respect and professional way they carried t...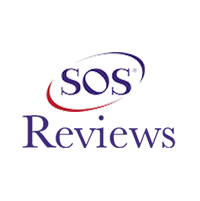 Mark N. -
11/03/2012
Wheaton
Excellent service, knowledgeable, personable and reasonably priced
While the service was not major, when it's cold and the furnace isn't working,you want if fixed. I called on Saturday at noon and Erich, the technicia...
We offer the following in Wheaton, IL
About Wheaton, IL - Happy to be your hometown Heating & Air Conditioning Contractor!
The city of Wheaton, with a population of more than 52,000 residents, is located approximately twenty-five miles west of Chicago, Illinois and is the county seat of DuPage County. Wheaton is served by the Metra Union Pacific/West Line and by Illinois Route 38 and Illinois Route 56. The city falls in the humid continental climate zone, which brings hot, humid summers and cold, snowy winters with beautiful, mild weather during springtime and fall! The city of Wheaton is lovely during any season of the year!
Wheaton and surrounding areas are home to seventy-five churches representing almost forty religious denominations. The city is also home to Wheaton College, which features the Billy Graham Center and is named for its most famous alumni, as well as the Illinois Institute of Technology, which houses the Center for Professional Development and provides education and training in technological pursuits.
The Wheaton Park District is a four-time recipient of the National Gold Medal Award for Excellence from the National Recreation and Park Association. The district operates a total of fifty-two parks over eight-hundred acres, including the Lincoln Marsh Natural Area, which features more than three-hundred species of prairie and wetland plants and animals in their native surroundings, and the Cosley Zoo that is home to over two-hundred animals representing seventy different species. The city also boasts two public swimming pools at the Northside Family Aquatic Center and the Rice Pool and Water Park.
Wheaton is home to several prestigious golfing facilities, including the Chicago Golf Club, which is the oldest golf course in North America and one of the world's most exclusive clubs with only 107 members. Other notable courses in Wheaton include the Cantigny Park and Golf Course, which has played host to numerous U.S. Open and U.S. Amateur Championships, and Arrowhead Golf Club, which features cross-country skiing in addition to golfing.
Wheaton is home to the Grand Theater, which is listed on the National Register of Historic Places, and the DuPage County Fairgrounds, as well as numerous opportunities for world-class shopping and entertainment, and experiences in the historical and cultural arts.
With its big city conveniences and small town charm, Wheaton is a great place to live, work, shop, and play!