Furnace Repair in Lombard, IL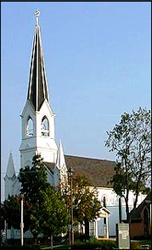 If your home or business in Lombard, IL, needs furnace repair, contact Service 1 Plumbing, Heating & A/C, Inc. We can take care of all your HVAC-related needs.
Timely Maintenance and Repairs
When it functions correctly, your furnace keeps everyone comfortable and healthy at the price of a reasonable energy bill. When something goes wrong, however, your furnace might just be a hassle on all fronts. Fortunately, the HVAC technicians at Service 1 Plumbing, Heating & A/C, Inc., have the expertise to fix your furnace fast.
We offer both emergency repair service and regular maintenance because we understand that the best way to prevent a furnace emergency is to catch potential problems before they turn into repairs.
Speedy Upgrades and Replacements
If your current air conditioning or heating unit doesn't serve your needs, we provide a variety of replacements. We can also provide upgrades that will increase the efficiency and value of your current system.
Whether your furnace has reached the end of its useable lifespan or you decide to upgrade to a more energy-efficient air conditioner, we can provide you with a variety of options and help you choose the best upgrades or replacements for your circumstances.
Fill out our form to request service for your furnace or air conditioner, or call us at 630-449-3685 for urgent repairs.
Our Work in Lombard -
2 Reviews
Reviews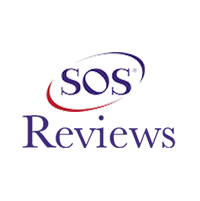 Leslie O. -
10/31/2011
Lombard
Service One will always exceed your expectations!
I highly recommend Service 1 to anyone in need of their services. Competitive pricing, EXCELLENT, professional and courteous staff, wonderful product,...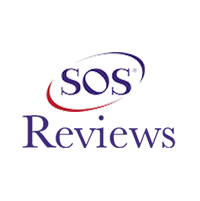 Duane V. -
04/22/2012
Lombard
This is a first class company!
We had this company install a furnace a/c system in our home about a year ago. We choose them because they were clearly knowledgeable about in-depth t...
We offer the following in Lombard, IL
About Lombard, IL - Happy to be your hometown Heating & Air Conditioning Contractor!
The Village of Lombard is located in DuPage County, Illinois approximately twenty miles west of Chicago. The area around Lombard was first settled in the 1830s by Americans of European descent. With the appearance of the Galena & Chicago Union Railroad in 1848, the community began to prosper, receiving official incorporation in 1869, and today is a flourishing community of more than 43,000 residents.
The Village of Lombard enjoys a humid continental climate, with hot, humid summers, cold, snowy winters, and mild, comfortable weather during spring and fall, making Lombard a lovely place during any season of the year!
The Village is home to seventeen parks and four recreational centers, as well as the Paradise Bay Water Park and the Western Acres Golf Course, all administered by the Lombard Park District. Lilacia Park was once the site of the lilac garden of Colonel William R. Plum and was bequeathed to the village in 1927 upon the Colonel's passing.
Lombard is home to several historical attractions, including the Victorian Cottage Museum, which houses Victorian furnishings and artifacts from the 1870s and is located in a cottage style house typical of those following the Civil War. The Dr. William LeRoy House was the home of a prominent area physician who specialized in construction of artificial limbs for veterans of the Civil War. The home later was the studio of Little Orphan Annie cartoon strip creator Harold Gray. The Sheldon Peck Homestead is the oldest home in Lombard. It was inducted into the Network to Freedom in 2011 as a verified site of the Underground Railroad, a network of covert routes and safe houses used during the early 1800s by black slaves as they made their freedom dashes to the northern states and Canada.
For fun and entertainment, Lombardians enjoy the amenities of the Enchanted Castle, a family entertainment center consisting of laser tag, indoor go-karts, miniature golf, bumper cars, a video arcade room, children's play area, and dining accommodations that feature karaoke, an animatronics stage show, and a big screen entertainment center. Other entertainment attractions include the Lucky Strike Lanes and AMC Theaters.
With its commitment to community and actively involved residents and businesses, the Village of Lombard is a great place to live and work in the 21st century!