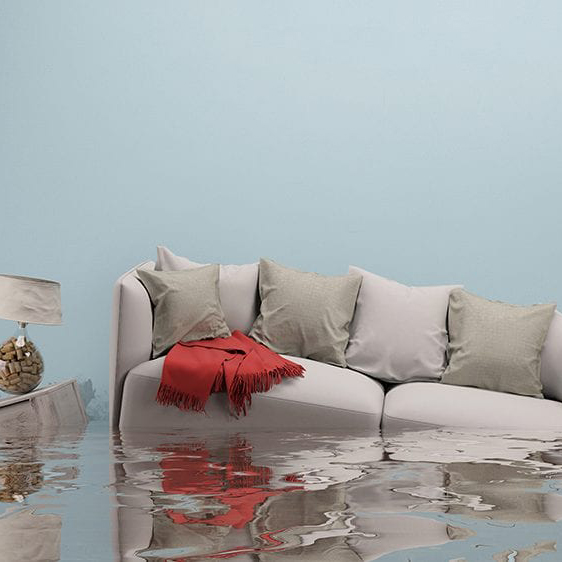 SERVICE 1 PLUMBING, HEATING & A/C, INC. knows the best defense is a good offense when it comes to flooding. Protecting your home against flooding is a combination of preemptive measures and first-rate initial support. It is for this purpose that we provide 24/7/365 assistance to the Chicagoland area at reasonable, upfront prices. Don't just take our word for it — our testimonials are full of current satisfied customers ready to recommend SERVICE 1 PLUMBING, HEATING & A/C, INC. for all your emergency and general plumbing needs.
The Dangers Of Basement Flooding And Sewage Backups
One of the highest risks for your home is to fall victim to basement flooding or sewage backup. Stormwater drains are connected to street lines and are made to manage a certain amount of rainfall. In periods of persistent rain, the drains become overwhelmed with excessive amounts of water, causing them to force sewage back into homes. This not only produces an unsightly health hazard, but can damage your furnace, water heaters, washing machines, and more beyond repair. SERVICE 1 PLUMBING, HEATING & A/C, INC. can help you avoid this disastrous aftermath with the right flood control system.
What Is A Flood Control System?
A proper flood control system prevents basement flooding and sewage backup. SERVICE 1 PLUMBING, HEATING & A/C, INC. will start by building a small pit in your backyard and installing a water control valve. The valve will activate when sewage moves towards your house and trigger a mechanism to stop it from entering your basement. It's also very important to select the correct valve for the system to work, so SERVICE 1 PLUMBING, HEATING & A/C, INC. will help you pick the right one for a seamless transition to your new or updated system.
The Service1 Advantage
Using SERVICE 1 PLUMBING, HEATING & A/C, INC. means working with licensed professionals that deliver certified, A+ performance. We understand you want the best for your home, so for us, only the best will do. We come fully prepared in a timely manner to investigate and tackle both large and small flooding problems head-on. When it comes to your livelihood, there is no such thing as a stupid question. Service1's experts are always available to answer questions and educate you to ensure your system lasts as long as you live in your home.
Wondering Whether A Flood Control System Update Or New Installation Is Right For You?
Contact us anytime for a free estimate, with no extra charge for nights or weekends.