Air Conditioning and Furnace Repair for Naperville, IL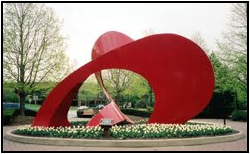 Service 1 Plumbing, Heating & A/C Inc. provides air conditioning and furnace repair to the Naperville, IL, community. Call us today for speedy repairs or any other HVAC service.
We Make Necessary Repairs Quick and Easy
A healthy HVAC system is crucial to the overall integrity of any house or commercial building. When your furnace or air conditioner has issues, energy bills can increase, structural damage can occur, and your health can be put at risk. With the assistance of the professionals at Service 1 Plumbing, Heating & A/C Inc., however, your system can be restored to full functionality quickly.
We have the expertise to work on any make or model of HVAC unit, including air filtration systems and boilers. We also offer services that range from preventative maintenance to emergency repairs, so you can count on us any situation.
We Perform Efficient Installations and Upgrades
Service 1 Plumbing, Heating & A/C Inc. can also help property owners who want their functional HVAC system to perform even better. Whether you want to upgrade to a smart thermostat or make your whole HVAC system more energy-efficient, our technicians can deliver. We can make you aware of the features that are available and help you make the best decision for your property.
Request a service visit from Service 1 Plumbing, Heating & A/C Inc., and benefit from our HVAC expertise today.
Our Work in Naperville -
10 Reviews
We offer the following in Naperville, IL
About Naperville, IL - Happy to be your hometown Heating & Air Conditioning Contractor!
Naperville is a city located in DuPage and Will counties approximately thirty miles west of the city of Chicago, Illinois. The area was settled in 1831 by Joseph Naper and incorporated as the Village of Naperville in 1857 with a population of 2,000. Following the construction of I-355 and the East-West Tollway, Naperville's population skyrocketed, quadrupling in size to its present population of over 140,000 residents. The city is served by the BNSF Railway, Metra, and Amtrak, as well as Pace Bus Service, the Naper Aero Club, and Interstates 88 and 55. Naperville lies in the humid continental climate zone of the U.S. and experiences hot, humid summers and cold, snowy winters with beautiful, mild weather in the springtime and fall!
Naperville was awarded designation as a White House Millennium Community for its Moser Tower and Millennium Carillon located in the Riverwalk Park complex. The Naperville Historic District is comprised of six-hundred and thirteen buildings of historical significance that are located in Naperville's eastern section. The entire district is listed on the National Register of Historic Places. The Naper Settlement is an outdoor history museum located in downtown Naperville that features exhibits and original buildings from the city's early history.
Naperville has numerous venues dedicated to the cultural, musical, and performing arts, including Brightside Theater, Center Stage Theater, Kidz Kabaret, and the Magical Starlight Theater, as well as the Acappellago Chamber Choir, DuPage Symphony Orchestra, and Naperville Municipal Band.
The Naperville Park District maintains and operates more than one-hundred and thirty parks, four sports complexes, and two golf courses. Centennial Beach is a water play facility featuring a sand beach, designated pool areas for swimmers of all ages and levels, waterslides, diving boards, and rope swings. The DuPage River Trail is a multi-use trail for pedestrians and cyclists that connects with the Illinois Prairie Path and Virgil Gilman Trail and includes nine miles of trail within the Naperville Park District.
Naperville was ranked by Money Magazine as the second best city to live in 2006 and is home to the award winning Naperville Public Library that was ranked the number one library in the nation from the year 1999 to 2010!